If you tire of the casinos one day on your visit to Las Vegas, you may be surprised by the excitement that can be had on a desert excursion.
Red Rock canyon is a well-maintained and popular destination about 45 minutes from the strip.  There visitors can find activities ranging from a casual stroll beneath the canyon to rock climbing to a strenuous hike up Turtle Head peak where a beautiful view of the surrounding desert as well as a view of the strip can be enjoyed.
Be sure to stop by the visitor center for exhibits on desert wildlife and flora as well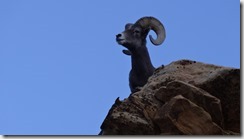 as the info on how this beautiful stretch of the Mojave desert was created.
Many tour companies operate comfortable buses for a relaxed visit to the canyon (throw rock on strip, hit a booth selling them). Prices generally run about $80 for a half day tour.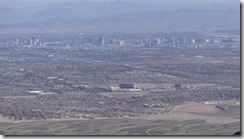 We recommend renting a car to visit the canyon.  This will allow you to go at your own pace and take some of the more exciting trails such as Calico Tanks and Ice Box Canyon.  Entry fee to the park for vehicles is $7.  To get to Red Rock Canyon, follow Charleston Street West until you see the signs.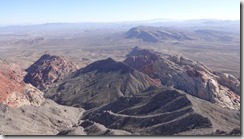 Make sure to bring plenty of water!
For more information: